Today we talks about Hairstyle Iron Proffesional!!. Welcome one more day to my channel. I bring you in this video the tips that you should take into account when choosing your Ideal Iron Hair.
It is very important to have proffesional tools for our hair. I have used a lot of kind of hairstyle iron for my hair but I have not always been correct with the choice.
Due that I have decided to make a video for talking about that.
The professional plates that you will see in the video are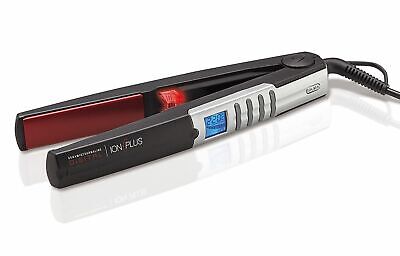 Tourmalone Laser-ion Digital
Professional hair straightener GA.MA Digital Tourmaline Laser-Ion is a professional hair iron for the popular GAMA CP3 Series iron series.
It is equipped with a digital control system with an LCD display, which allows you to adjust the heating temperature of the plates in the range from 150 to 220 0C.
Also It is 25 x 90 mm tourmaline floating plates. Floating plates perfectly adapt to the different thickness of the hair strand, ensuring the perfect positioning of the plates one to one and the maximum contact area. Tourmaline coating has a perfect glide, as well as perfectly removes statics from the hair.
The new technology provides protection for hair, giving them softness and obedience. Millions of negative ions stimulate the cuticle to close, thereby helping to preserve the moisture of the hair.
The durable GA.MA case, made of durable plastic, contains special Soft Touch inserts that prevent the ironing in your hand from slipping. A network cable with a length of 3 meters with a rotation of 360 degrees will be almost imperceptible in operation and will provide a good degree of freedom.
Features
 – Ultrafast Heat Quick Heat
 – Turmalin floating plates
 – Digital control with LCD display
 – Adjustment of heating in the range of 150 – 220 0C
 – ION PLUS Ionization Technology
 – Ergonomic body
 – Network cable 3 meters with rotation
Corioliss C2 Titanium
The C2 Styler technology includes titanium plates that are microscopically smoother than ceramic plates and therefore result in far less damage to the hair. Excellent heat transferring properties mean they distribute heat evenly over the entire length of the plates with no hot spots. This results in effortless styling with great looking results that last longer.
Pro variable temperature control gives you flexibility to select the most appropriate heat setting for the type of hair being styled. Lower temperatures ensure delicate finer hair types will not become damaged while higher settings are ideal for thicker hair.
Features
Far infrared heat gently heats each hair from within without drying the hair. This process protects the cuticle resulting in faster styling and moisture rich, healthy looking results.
Negative ion technology eliminates static and frizz by neutralizing positive ions which can accumulate when brushing or styling. The result is soft, smooth and shiny hair that stays in place.
Heat expansion technology mean that, as the titanium plates reach optimum temperature, the plates expand to ensure perfect plate alignment for increased control and efficient heat transfer.
Auto sleep mode is a helpful safety feature. If the iron has been left on and unattended for over 30 minutes a microprocessor intelligently cuts the power supply, conserving energy and increasing safety.
210°C is the optimum styling temperature for all but the thickest and curliest hair types, so all Corioliss styling tools reach this temperature either automatically or through heat settings.
The 360° swivel cord has been designed to allow for all the advanced techniques the modern stylist employs without allowing the cord to become tangled or damaged, extending the working life of the iron.
Both are good for our hair but we will get different results.
Thank you all for watching my video.
Where to buy it? here
♡♡ Subscribe to my channel !!! ♡♡